PADDED

BAG
Regular price

€69,99 EUR

Sale price

€49,99 EUR

Unit price

per

Sale

Sold out
Whether it's to hold your most adored hair & beauty products or simply your tech essentials (did someone mention iPad?), our NEW Limited Edition Padded Bag in puffer style material, has hidden zip detail and soft touch zipper pull.
Our soft cushion bag is also super luxurious and oh so squishy - the total tactile accessory that you won't want to stop touching. Made from a cotton/poly blend and in a transeasonal olive green colourway, it's the perfect carryall for everyday or travel.

The ELEVEN Australia Limited Edition Padded Bag includes four of our must have essentials:
- Miracle Hair Treatment 125ml - an everyday hair treatment with ELEVEN benefits
your hair will love
- Miracle Hair Mask 200ml - a weekly deep conditioning treatment
- Hydrate My Hair Moisture Shampoo 50ml - an everyday shampoo with maximum hydration
- Hydrate My Hair Moisture Conditioner 50ml - an everyday conditioner
with maximum hydration

The perfect combination of products for all hair types needing an extra dose of hydration no matter what the season.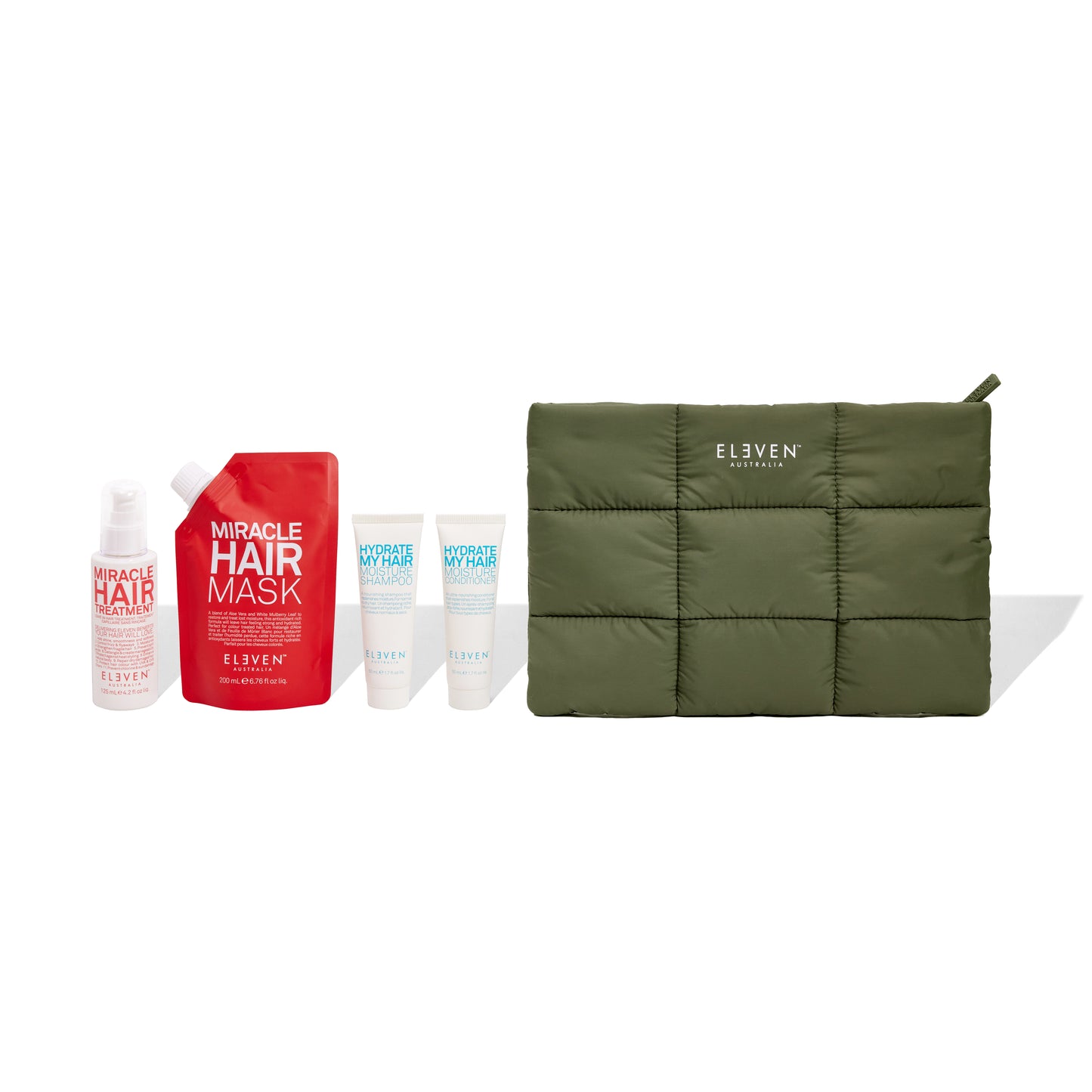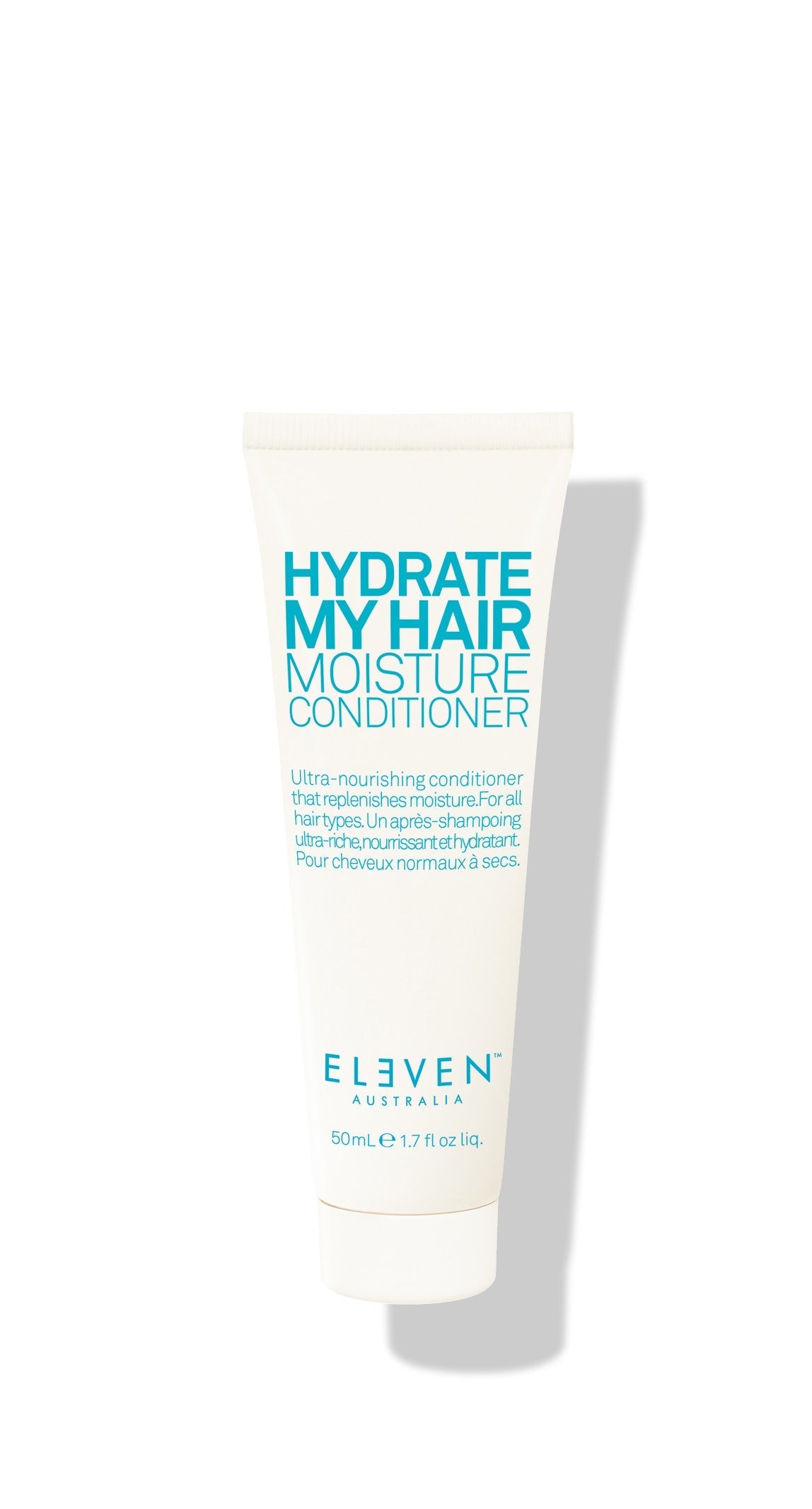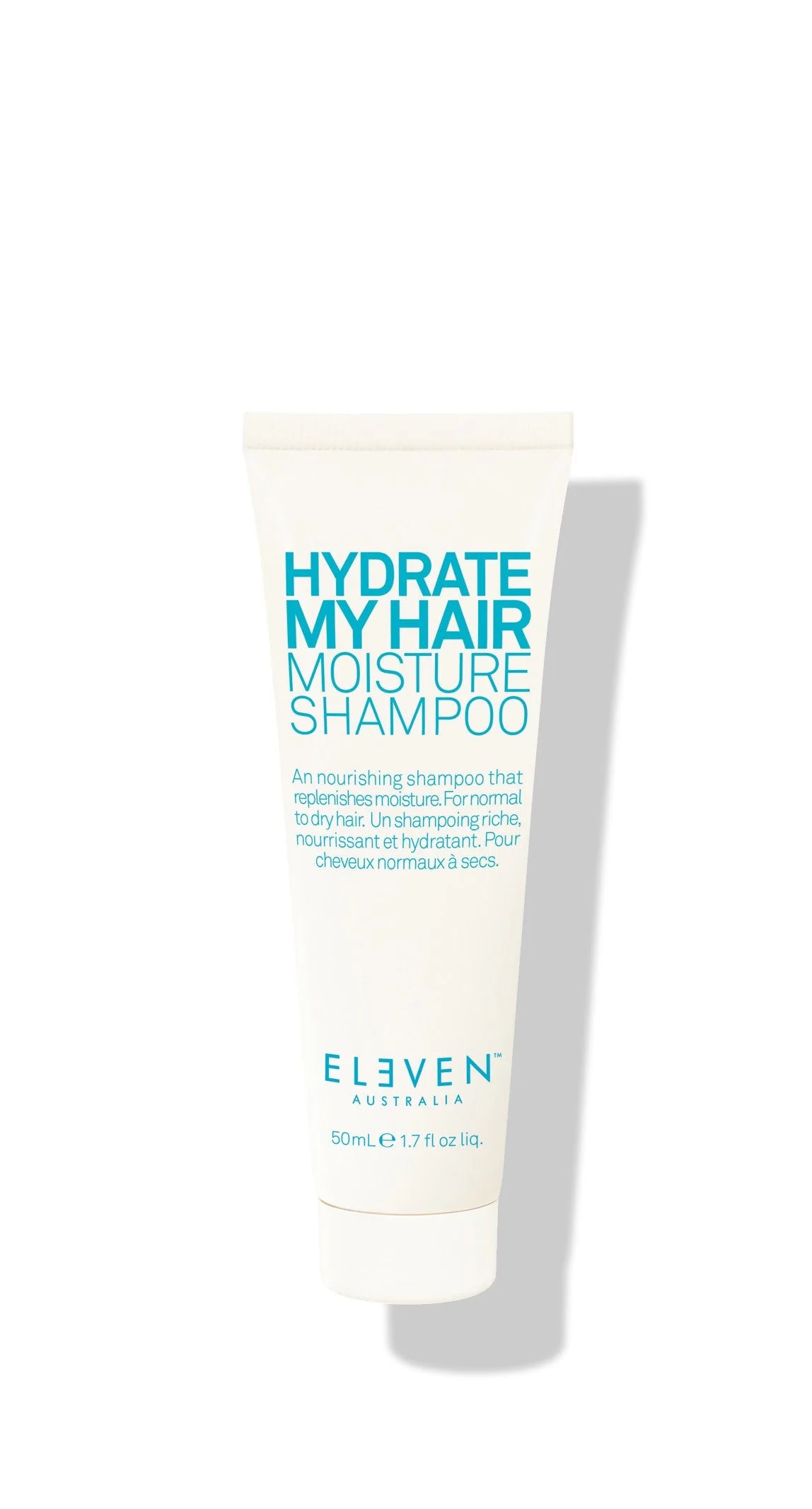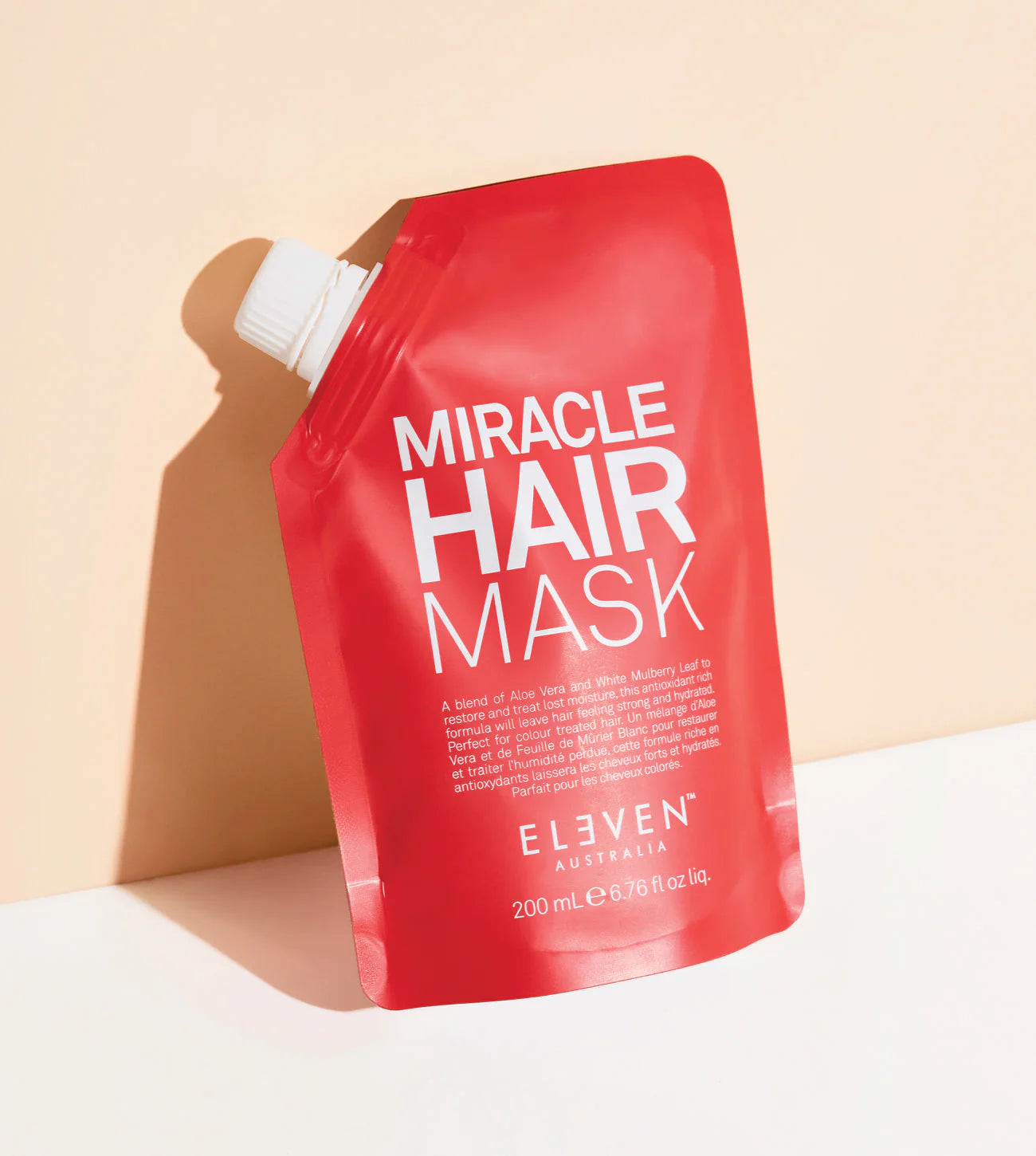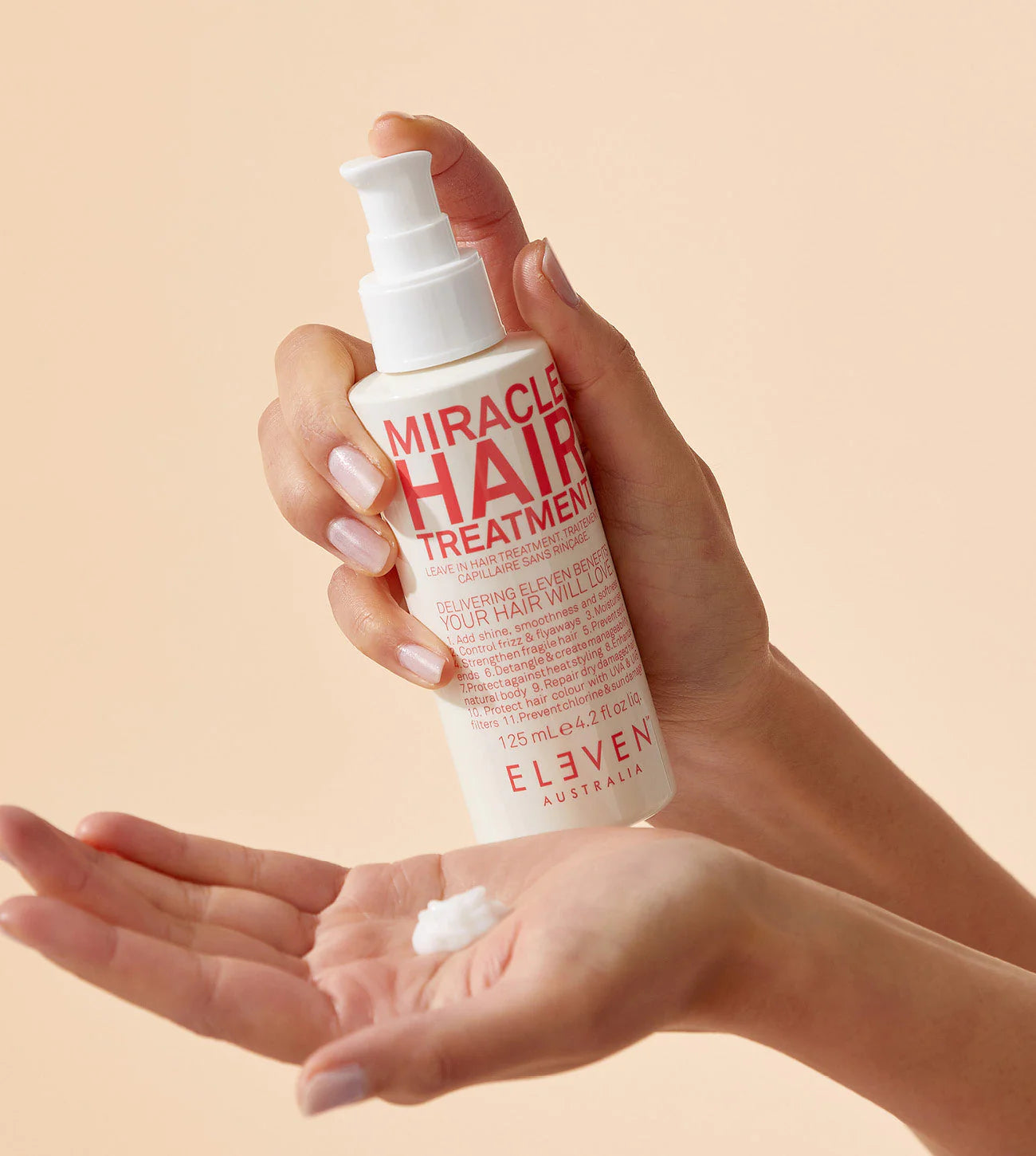 "Great conditioner, my hair is so much healthier, less frizzy and even my curls have improved."
How do
i use it
APPLY TO FRESHLY WASHED HAIR. LEAVE FOR 3-5 MINUTES, THEN RINSE.
Stylist
Tip
FOR FINE HAIR THAT IS ALSO DRY, USE HYDRATE MT HAIR CONDITIONER WITH I WANT BODY VOLUME SHAMPOO.
Complete Your

Routine

Take your results to the next level and bundle up with the products that make the most sense for your routine.